Every day, many different people ask various questions about magnets. Yesterday, I saw a netizen ask, the question is how big is a 2000gs permanent magnet magnet? This question has been answered before, so I will answer it again today.
How big is a 2000gs (Gauss) permanent magnet magnet?
Whether it is a 1000 gauss, 2000gs or 3000gs magnet, they do not have a fixed size, because the gauss value of the magnet is related to the material, performance level, size, thickness, etc. of the magnet, and there is no such thing as a 2000gs permanent magnet. a standard value.
Furthermore, different people and different Gauss meters measure different points and produce different Gauss values.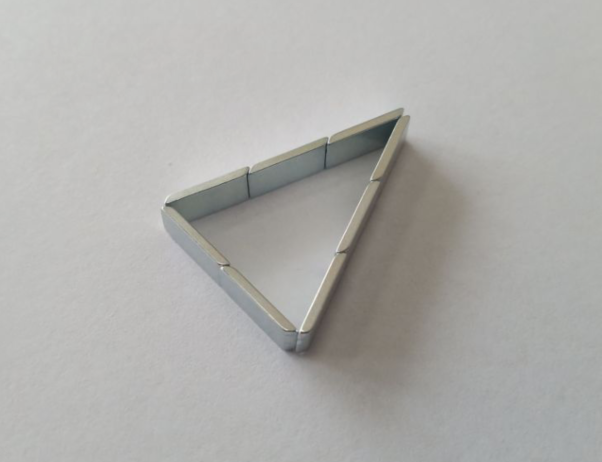 The magnets that can reach 2000 gauss are generally NdFeB magnets. There are many magnet specifications, such as small round magnets D2*1.5mm, N35 performance can reach 2000gs, square neodymium magnet specifications F1.6*1.6*12, N38 grade F30 *10*3 is also around 2000gs, and the Gauss value will also be increased by increasing the grade.
What performance grade is a 2000 Gaussian magnet?
Most NdFeB N35 grades can reach 2000 Gauss or more, but there are exceptions. For example, when the thickness of the magnet is only 0.5mm, 0.6mm, and the diameter or length and width are relatively large, the magnetic field strength of the magnet will be less than 2000 Gauss. , need to increase the level (not necessarily possible).
In short, the 2000gs magnet can be large or small. The above listed specifications are for reference only. If you need a magnet proofing quotation, you can consult customer service.
Magnet Gauss related articles;
How to judge whether the neodymium magnet has 4000gs(gauss)
How many gauss do ndfeb (neodymium) magnet have?
Are neodymium magnets 2000 Gauss strong?
You can measure magnet strength with the tools below;
Circular Rare Earth Magnet Magnetic Field Strength Calculation