1mm magnets seem to be very popular. Many customers are interested in 1mm thick magnets, 1mm diameter round magnets, and 1mm square magnets. Recently, several Italian and Dubai customers have come to us to buy this 1mm neodymium magnet. After some conversations In the end, they also chose to cooperate with us, and the customer was very satisfied with the receipt of the goods.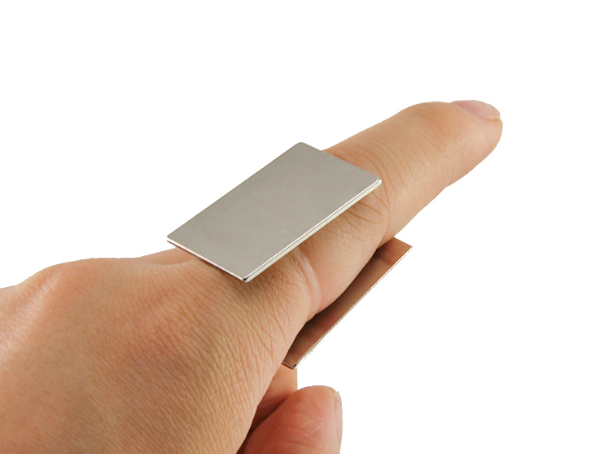 1mm, about the thickness of 3 business cards stacked together, if it is just a 1mm magnet sheet, it is not too difficult for most magnet factories, but if it is thinned to 0.5, 0.6mm or even thinner , then the magnet factory needs to have a certain strength.
Our sintered NdFeB magnet squares can be processed to a thickness of 0.4mm, and the price has a great advantage. The small series of bonded NdFeB rings have been supplied to a medical device customer. The specifications are small and the wall thickness is very thin, only 0.5mm. Let's talk about the ferrite material. The thickness of the ferrite we often see is relatively thick. Because of its weak magnetic force, the magnetic force can only be enhanced by the thickness. The editor has seen our thinnest ferrite. The sample thickness is 0.65mm.
Welcome to send us an inquiry about the strong thin magnet you want.
Relevant 1mm thick magnet;
N35 Tiny thin round magnets 1.5mm x 1mm
5x1mm Gold Plated Neodymium Magnets 1980gs