Ceramic magnets, also known as hard ferrite magnets, are composed of barium or strontium and were developed in the early 1960s as an alternative to more expensive metal magnets. These magnets are very hard, brittle, and have lower energy characteristics compared to other magnetic materials. However, ceramic ferrite magnets have been widely used due to their excellent anti-demagnetization, corrosion resistance and superior price advantage.
Some people will ask, how strong is the ceramic ferrite? Next, I will introduce it to you.
The magnetic field strength of isotropic ferrite magnets is less than 900 Gauss, usually 500-600 Gauss, while the magnetic field strength of anisotropic ferrite magnets will be greater than 900 Gauss, more at 1100 Gauss, and will not exceed 2000 Gauss.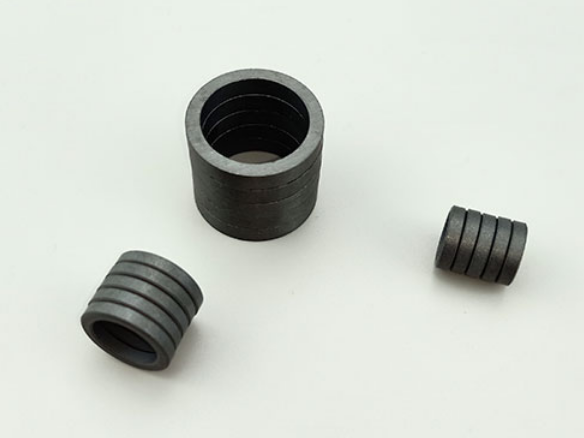 For example: the magnetic strength of a 10mm x 2mm ferrite is about 650 gauss, and the vertical pulling force is about 0.14kg, while for a neodymium magnet of the same size, the gauss is about 2200gs, and the vertical pull is 1.4kg. The gap is obvious. If the ceramic ferrite cannot meet the Can be replaced with neodymium magnets on request.
Our company is a magnet supplier from China, producing and selling customized permanent magnets, providing knowledge of magnets, hope to give your reference or help in magnets.
Relevant ceramic ferrite specifications and shapes;
Relevant ferrite magnet knowledge;
Features (characteristics) of ferrite magnets
How long can ferrite magnets last?