Arc magnets, also known as curved segmented magnets, are part of ring magnets. At present, there are two main types of arc magnets on the market, namely neodymium arc magnets and ceramic arc magnets. A small number of customers use samarium cobalt arc magnets. Magnets, rarely in stock, are custom products.

How to customize arc magnets?
For custom arc magnets, it is best to provide detailed 2D or 3D drawings, and indicate the size data, material, tolerance, performance level, magnetization method, working temperature, whether to pair magnetization, etc. of the arc magnet.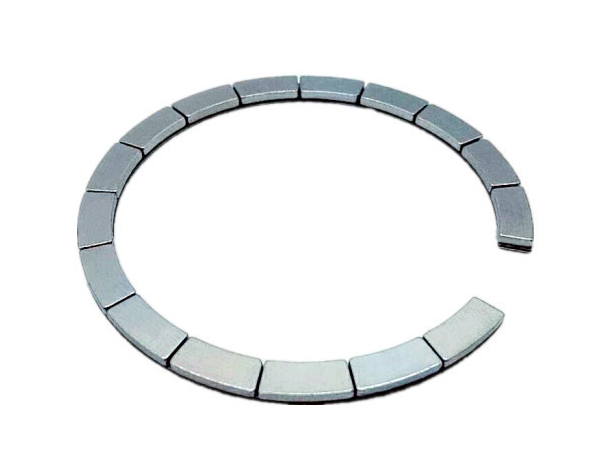 What do I need to pay attention to when custom arc magnets?
First of all, we need to find out the production experience of magnet manufacturers, because manufacturers with rich production experience will have experience in how to customize and what details should be paid attention to. Second, manufacturers with certain strength will pay more attention to the accuracy of their products, because accuracy is very important to customers. If the accuracy is not suitable, it is easy to fail to install.
Third, we have to look at the successful cases of manufacturers. The more successful cases, the more favorable it is for customization.
Our company has been established for more than 10 years, focusing on medium and high-end motor magnets, proofing for many well-known motor customers, mass production of high-performance arc magnets, and has won unanimous praise and recognition. The reason why customers choose us is mainly because of our reasonable Price and professional service.
Related arc magnet samples;
Arc Smco Magnet [Price Specification Supplier]
Arc magnet introduction article;
Which motors use neodymium arc magnets?