This product is sintered ferrite radial rotor magnet, 2-pole magnetization, magnet specification outer diameter 25mm, magnet height 50mm, and plastic parts injection molding together, mainly used for various pump motors, such as sewage pump, submersible pump, aquarium pump, etc. Of course, we can only provide magnets, if you are interested in this product, please send us an inquiry to tell you your needs.
Large and small radial sintered ferrite rotors are used for pump motors;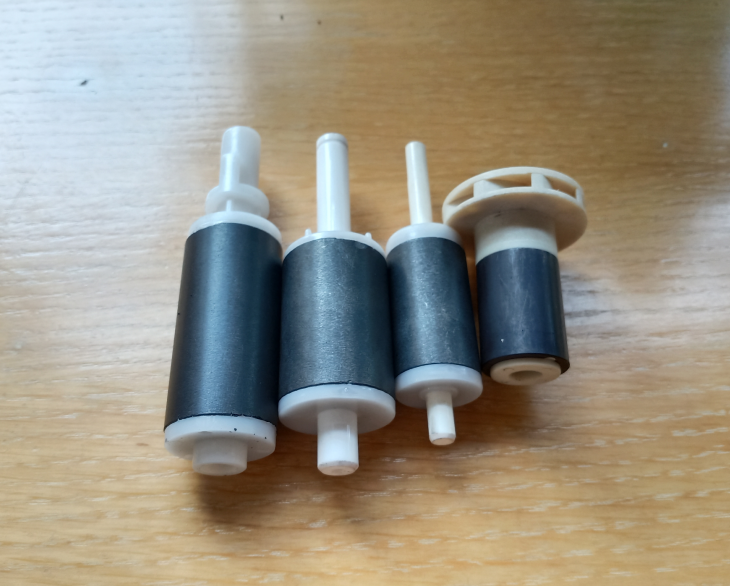 Ferrite rotor magnets for pump motors are usually various kinds of anisotropic ferrites, mainly 2-pole or 4-pole, more than 1000 gauss, and 6-pole small series have not been encountered. Our rotor magnet specifications are far more than these. If you can't find a satisfactory size, please consult us!
More similar magnets of different sizes are recommended;
Water pump ferrite magnet rotor height 30mm [sales image supplier]