N48 magnet, in the neodymium magnet performance grade list, belongs to medium to high performance, usually used in some high-end products, some netizens asked, how much Gauss is N48 magnet? Today, I will give you some specifications of magnets for your reference.
N48 ring magnet Gauss series;
N48 / d34.03 * d18.97 * 3.5, magnetic field strength 1240gs.
D18 x d6.2 x 0.8 mm, surface magnetic 980gs.
D12.2 * d9.5 * 0.7, surface magnetic 1980gs
D18 * d6.2 * 0.8, surface magnetic field strength 980gs.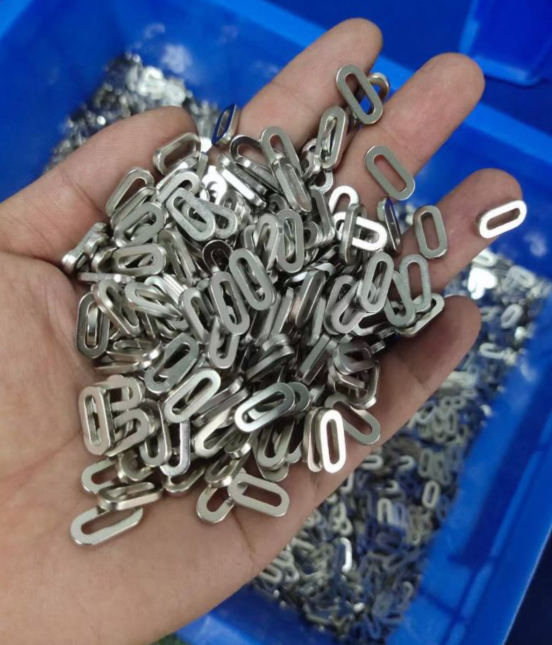 N48 square (block) magnet Gaussian value reference;
N48 / Ni / F4 x 4 x 3mm, the surface magnetic field is about 4430gs.
N48 / f3.5 * 1.4 * 1.4, magnetic field strength 2750gs.
F50.8 * 50.8 * 12.7, magnetic field strength 2700gs.
F9.1 * 5.1 * 1.15, Gauss value 2050gs.
F50.8 * 50.8 * 12.7, magnetic field strength 2700gs.
N48 disc magnet Gauss series;
D84.3 x 6.7, surface magnetic size 930gs.
D3.2 x 5 (diameter: 3.2mm, thickness: 5mm), surface magnetism: 3930gs.
D10 x 5, The surface magnetic field intensity is about 4500gs.
12x5 Nickel Plated Round Magnet, Magnetic Field Strength 4110Gs.
N48 arc magnet Gauss series;
N48sh / radial / r57.6 * r55.6 * 9.9 * 62, surface magnetic 1410gs.
R69x79x12 (outer radius 69mm width 79mm thickness 12mm), magnetic field strength 3130 Gauss.
The above is about N48 magnet Gauss value, if you have N48 brand magnet to quote, proofing welcome to contact courage magnet and tell your requirements.
n48 grade related products;
Zinc Plated N48H Trapezoidal Wedge Shape Neodymium Magnet
You can also try the following Gaussian, tensile force calculation tool;
Calculate neodymium magnet pull force online
Circular Rare Earth Magnet Magnetic Field Strength Calculation