This is a 1/8 inch thickness countersink magnet, made of sintered NdFeb, belongs to the strong magnetic permanent magnet series, with an outer diameter of 1 inch, usually axial magnetised, the middle hole is mainly used with screws in mechanical equipment, magnetic various light and heavy industries, outdoor, cabinet doors, etc., accept performance, size, temperature resistance customization, if you need to buy, we will be your good choice.

Dimensional diagram of round disc countersunk neodymium magnets;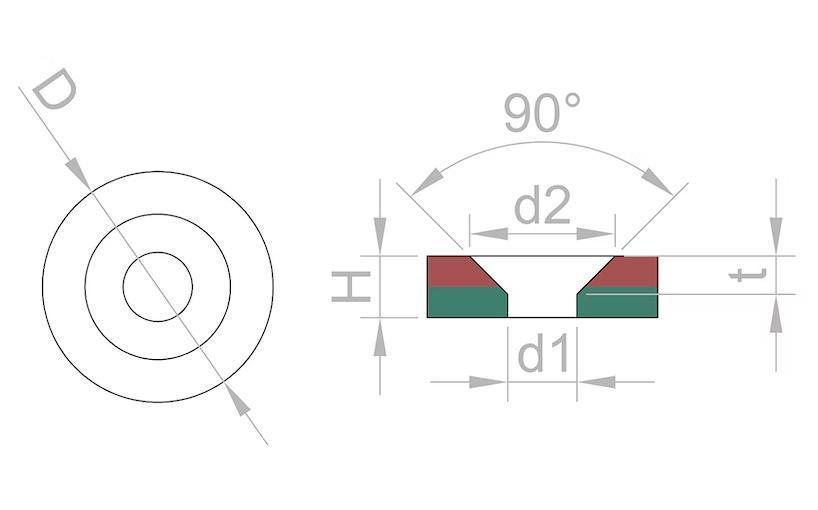 How to use countersunk magnet?
There is a screw hole in the middle of the countersunk magnet, generally used with screws, fixed on the non-magnetic surface, many applications may be used with two pieces, this time the need to use the magnet of the same sex repulsion, opposites attract principle. Countersunk magnet uses many, household, industrial and many other industries are useful to.
Similar with countersunk hole magnet recommended choice;
Small Magnets with Holes(screw hole) OD 8MM
Length 30mm magnet block with screw holes 30 x 10 x 5 mm
Square Flat magnet with screw hole counterbore 20x20x3mm