This is an injection-molded ferrite rotor magnet with an impeller. It consists of a magnet + graphite bearing + injection molding process. The specific specifications are 13mm outer diameter, 7mm inner diameter, and 18.5mm height. The magnetization method is radial, 4 poles, mainly used for For water pump motors, if your company needs this kind of magnets, you can contact us. Our company still has many injection-molded ferrite rotor magnets that are not online. You are welcome to provide drawings to our company for evaluation and price calculation.
Injection-molded magnetic rotor structure with impeller;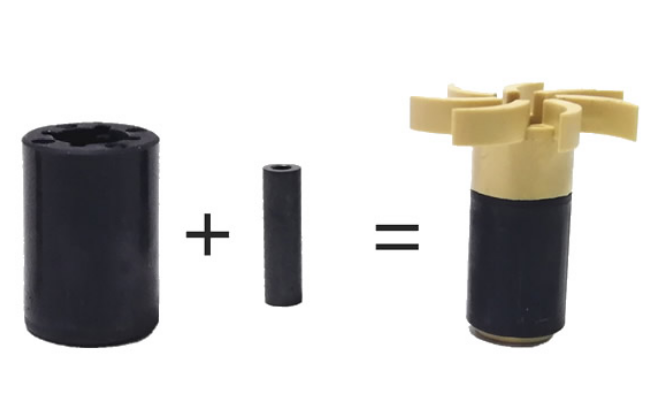 Choose us and you will get:
1. Get high-quality products at reasonable prices, thus saving your costs.
2. High-quality service and magnetic application technical support.
3. Under the price that is not far from the products of other companies, we will provide quality assurance for the products you purchase to relieve your worries.
4. Save your purchasing time.
5. Make your products more perfect and more stable in quality, so as to gain the trust of more consumers, enhance brand image, expand market share, enhance your company's performance and increase profits.